Why should you choose Lyndhurst Chiropractic Clinic to look after you? You're probably thinking about coming to see us because you are in pain and you want something to change – so we're going to find out where you are at the moment and where you want to get to.
Book an Appointment
We Prepare
We start by taking a thorough medical history, then an orthopaedic and neurological examination. When appropriate we measure blood pressures and look at other medical signs. These standard procedures tell us a lot about the the tissue that is hurting, but they don't tell us enough about why things have gone wrong, how the problem is affecting your day-to-day life and what you actually want to change after seeing us. A precise diagnosis is important, but do you really care which nerve is pinched when what you need to do is get back to work, walk the dog or play on the floor with your grandchildren? We take the time to listen to you and we strive to understand you. Then we can actually look after you, not just treat a problem.
We Match Our Techniques to Your Symptoms
We have a wide array of skill and techniques that we can use in looking after you, some unique to Chiropractic and some in common with our colleagues in Osteopathy and Physiotherapy, but all are concerned with improving some aspect of how your joints or soft tissues are moving or are controlled. We might achieve this change with joint manipulation, massage, stretching, general or specific exercises or by coaching you in how to perform routine tasks. We may also address any more general health issues such as diet or sleeping habits. We alter the recipe to suit your changing physical state, your current capabilities and our understanding of where you want to get to with our care.
We Offer Bespoke Treatment
Most of our patients first come in with some sort of problem which resolves quickly, and we then have some decisions to make about how to go forwards. Some patients want to come back next time there is a problem. Some want to set up check-up appointments at suitable intervals, giving us the opportunity to address any issues before things deteriorate and become painful, and for some patients we advise them that they will need further scheduled care and we discuss why. We recognise that everyone has a right to make their own healthcare decisions and we respect your right to decide what is right for you.
Excellent Credentials and Customer Service


Chiropractors are regulated by the GCC. Matthew is a member of the British Chiropractic Association, a Licentiate of the Royal College of Chiropractorss and lectures at the AECC University College to final year chiropractic students. We have on-site parking, convenient opening hours, on-line booking, a comfortable waiting room, great coffee, a great relationship with local GPs and access to X-ray, MRI and ultrasound imaging.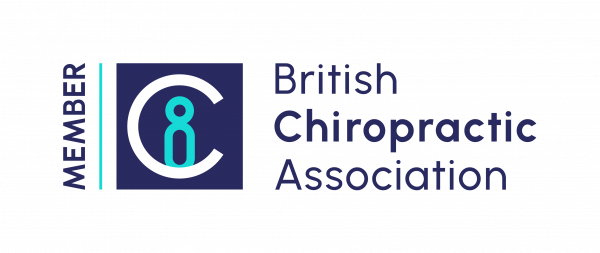 Still not sure if we are right for you? We would love to meet you for a free-of-charge chat about what is going on and where you want to get to. Give us a ring and we will find a convenient time for you to drop in.