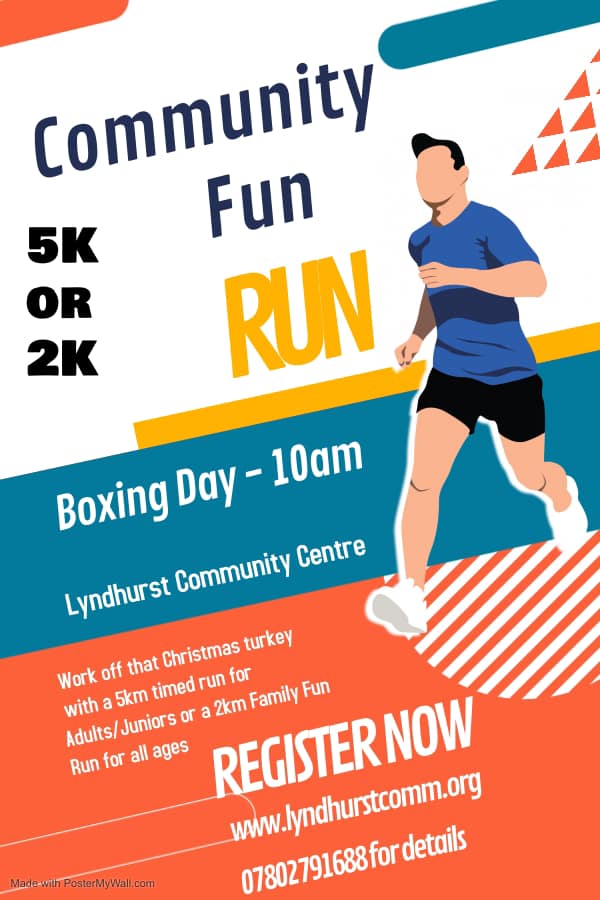 We are sponsoring the first ever Lyndhurst Community Fun Run on Boxing Day 2021.
So, whether you are a seasoned runner, starting a couch to 5km plan or joining the 2km family run, we can't wait to see you at 10am on Sunday 26th December at Lyndhurst Community Centre.
Entry is FREE – please register at www.lyndhurstcomm.org
Why not book in for a check-up with Matthew and make sure it's only too much turkey and a hangover that slows you down on the day!